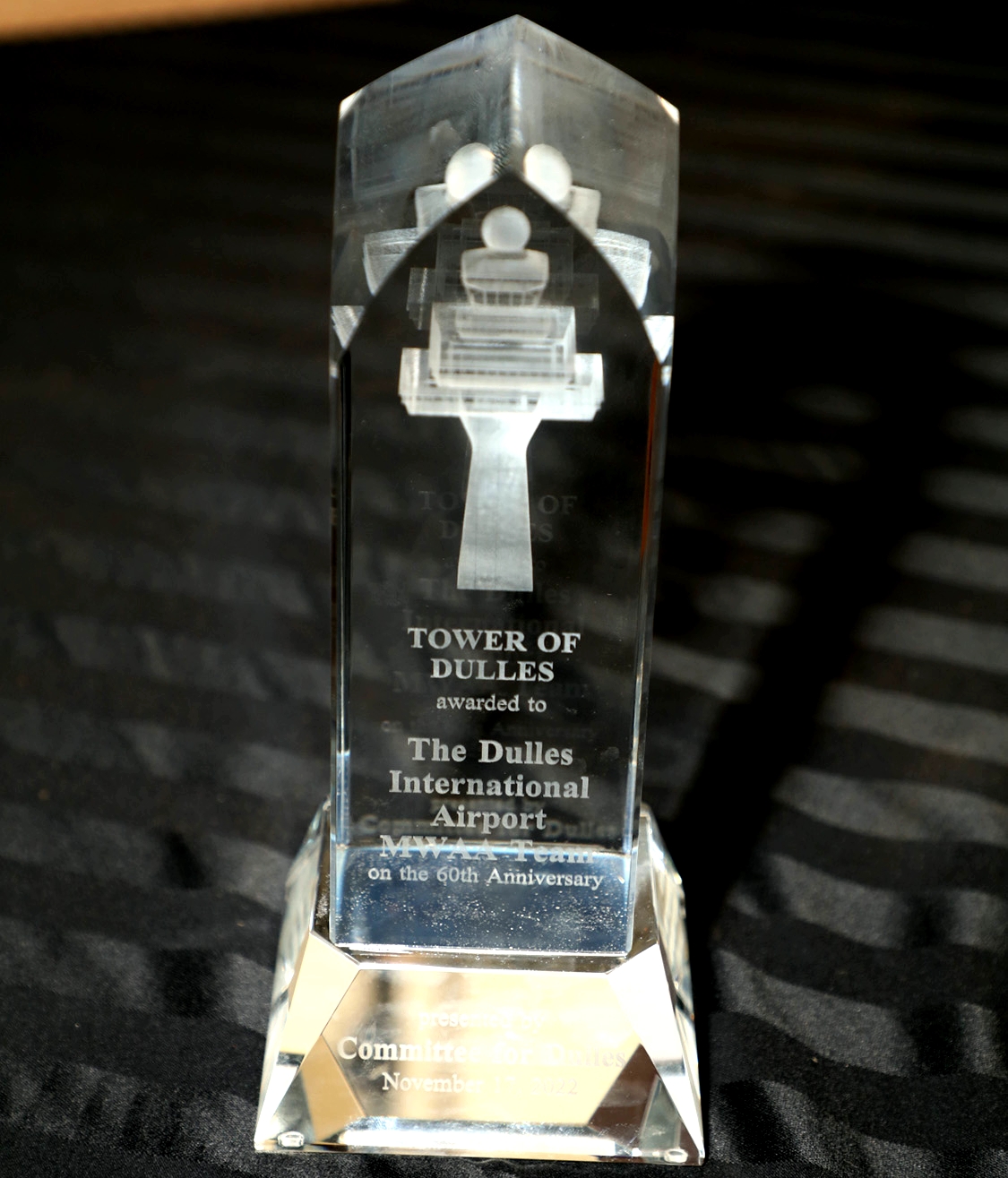 Tower of Dulles Award
Given for meritorious service providing for the betterment of Washington Dulles International Airport and the Dulles Economic Corridor. The award, presented at the Annual Gala, is the highest recognition offered by the Committee for Dulles.
The 2022 Tower of Dulles was awarded to The Dulles International Airport Community in recognition of the 60th Anniversary of Dulles Airport.
If you would like to recommend an individual, business, or organization to receive the Tower of Dulles Award, please email Scott York at [email protected]